Amicus runs a busy calendar of events all year round. From student-led talks to larger fundraisers, keep an eye out for Amicus events near you!
Upcoming Events
See all of our upcoming events below.
To find out more or if you have a question about any event, send us an email at admin@amicus-alj.org​​​​.
There are currently no upcoming events, but please look to our Events archive to see examples of past events.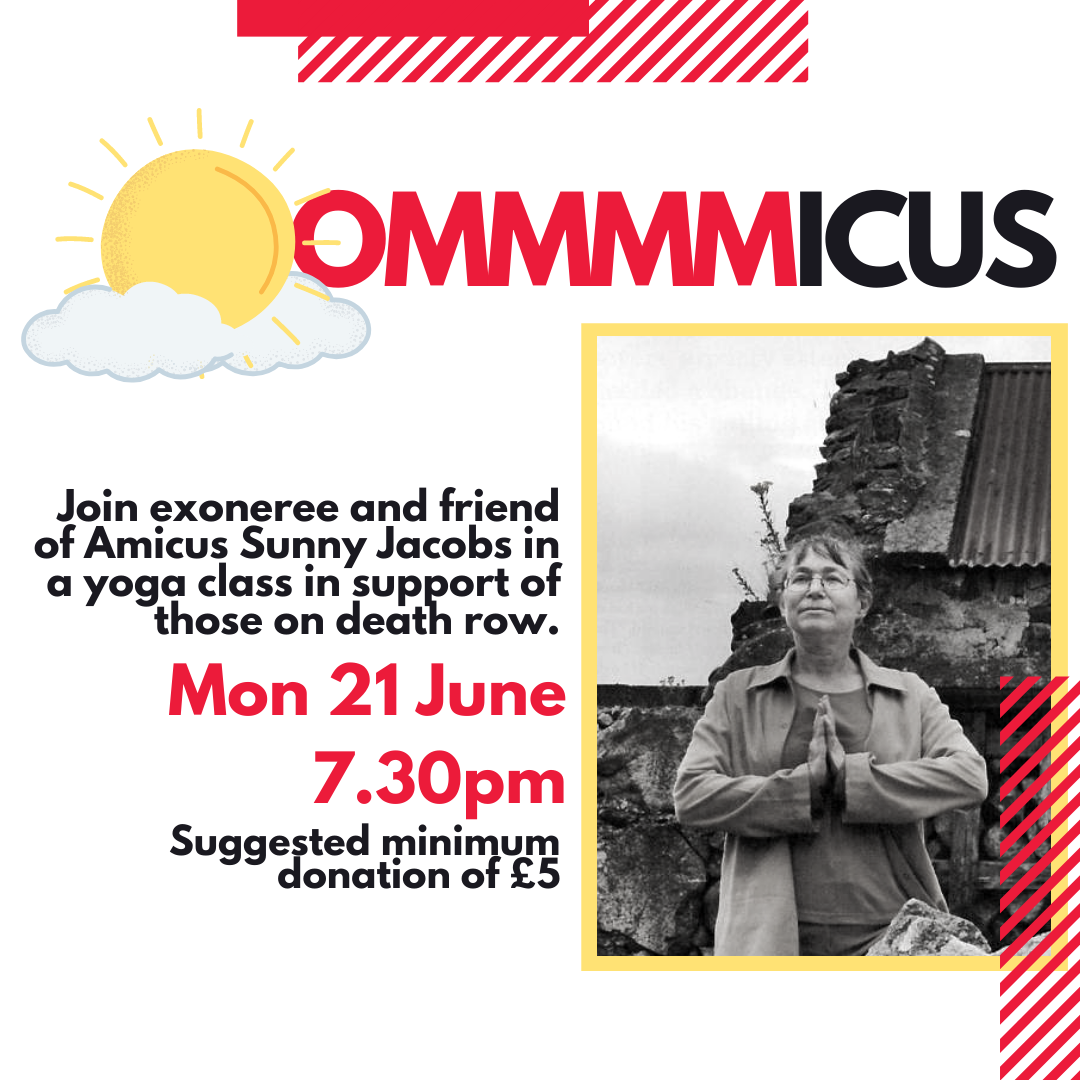 Monday 21st June 2021, 7.30pm
Ommmicus with death row exoneree, Sunny Jacobs
Book your ticket for a one-off yoga class with the wonderful and spirited Sunny Jacobs. Sunny spent 17 years wrongfully incarcerated, during which she used the healing power of yoga, meditation and prayer to survive. Join this event to enjoy Sunny's own healing power, hear stories of how she managed incarceration and to relax with some yoga. One hour session, no experience needed. Minimum suggested donation of £5.
To buy your ticket, please use the DONATE button below.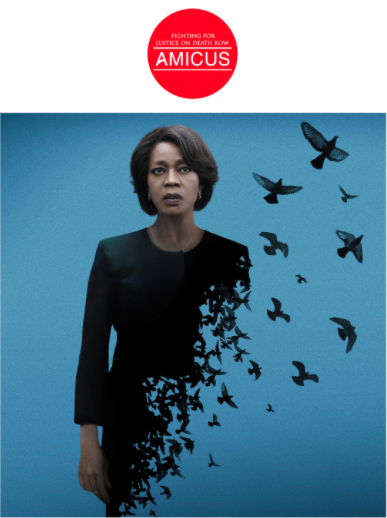 Ongoing
'Clemency' film screening
Right now, you can watch #ClemencyFilm by buying a virtual screening ticket to directly support your local independent cinema, Amicus. By choosing Amicus as your local cinema, you will be donating a proportion of the ticket cost to support all of the work that Amicus does. Each purchase will grant you access to the film for 48 hours.
FILM INFORMATION
Written and directed by Chinonye Chukwu
Cast: Alfre Woodard, Aldis Hodge and Wendell Pierce
Years of carrying out death row executions have taken a toll on prison warden, Bernadine Williams. The emotional wedge in her marriage grows. Memories of a recently botched execution plague her daily. As she prepares to execute another inmate, Bernadine must confront the psychological and emotional demons her job creates, ultimately connecting her to the man she is sanctioned to kill.
To buy your ticket and for more information, please click

here

.